Company Overview
Exper-Tek LLC is a complete solution provider and a distributor for various networking technology products to different channels through its marketing arms, sister companies.
The consulting division on which the company founded upon originally, specializes in Microsoft and Linux business solutions for the businesses that need implementation and training of Internet technologies, proxy servers, collaboration and Internet e-mail Exchange systems, MS Access and SQL based database solutions, remote access servers, fax/voice servers and other office productivity solutions.

Founder of the Company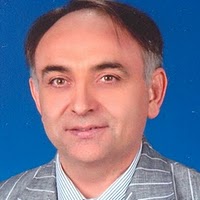 E.F.Oksay
The founder of Exper-Tek L.L.C. is a dedicated computer professional, who lives and breaths through computers since 1985. He has an engineering MS degree from Illinois Institute of Technology. He has taught at Rutgers University of NJ, while he was pursuing his Ph.D. degree. He has also worked in the technology areas and several different environments as a Delphi Programmer, later VB Programmer, Database programmer, Network, System Administrator, and assumed IT manager positions in the past..
Mission Statement
Our clients our most important assets. We become virtual partners with our clients. As a partner, we accept the responsibilities of knowing your business, maintaining a long-term relationship and always delivering the best solution and highest level of client service
.
Company Background
Exper-Tek Technology Solutions LLC has outgrown from Exper Consulting of Des Plaines. Exper Consulting founded in 1998. After a steady growth, it was necessary to convert the legal structure of the company to LLC in 2000.
With the above past, Exper-Tek LLC will keep providing best and the most economical IT solutions to the business community for the years to come.